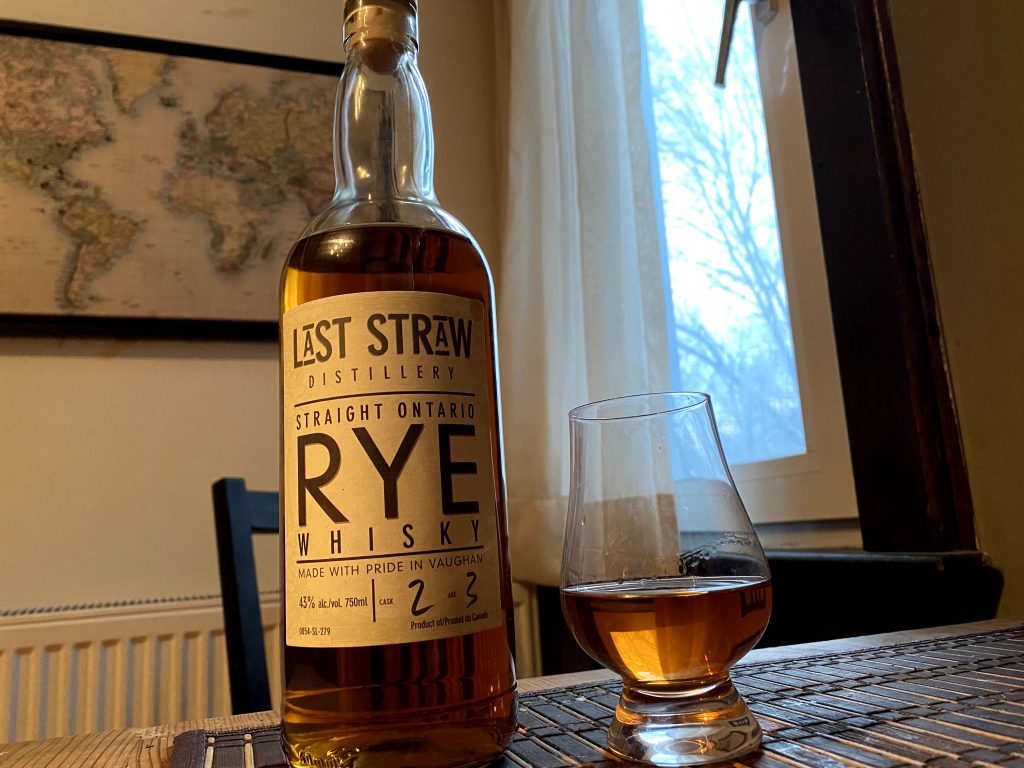 I'm a fan of small distillers. They really have it hard in Ontario with how the tax structure is set up, much harder than beer makers, so when one has longevity I really want to support them.
That's why I always have my eye on Last Straw Distillery. Not only are they small, the products they make always impress. I believe punching above their weight is an apt metaphor here.
They recently reached out to offer me a sample of their new second cask of Straight Ontario Rye Whisky. I jumped at the the chance.
Rye is a favourite style of whisky for me and rather than just a name slapped onto a product with maybe 5% actual rye in it, this one is made with 100% Ontario grown rye. In general this means it'll actually have flavours, mostly in the form of spices, rather than being sickly sweet like a lot of "rye" products you can get off the shelf.
This rye was aged for 3 years in new American oak with a number 3 char. (okay, I wont pretend to know the different levels of char, but I expect the distiller knows!)
The rye is available only from the distillery directly but can be ordered online here. It sits at 45% ABV and costs $45.
On to the tasting notes:
Appearance: Golden amber colour. Good legs that fade fast.
Aroma: Vanilla, tobacco, plums and a bit of honey. Baked apples.
Taste: Tobacco and wood at first then slowly becomes sweeter with apricot and maybe pears. Black pepper and cinnamon.
Aftertaste: A dwindling smokeyness and the spice from the rye.
Overall: Quite good and a fantastic way to show off Canadian rye.
After a little water: It opens up, much more spice comes through as cinnamon, combining well with the vanilla.
Latest posts by Kole McRae
(see all)