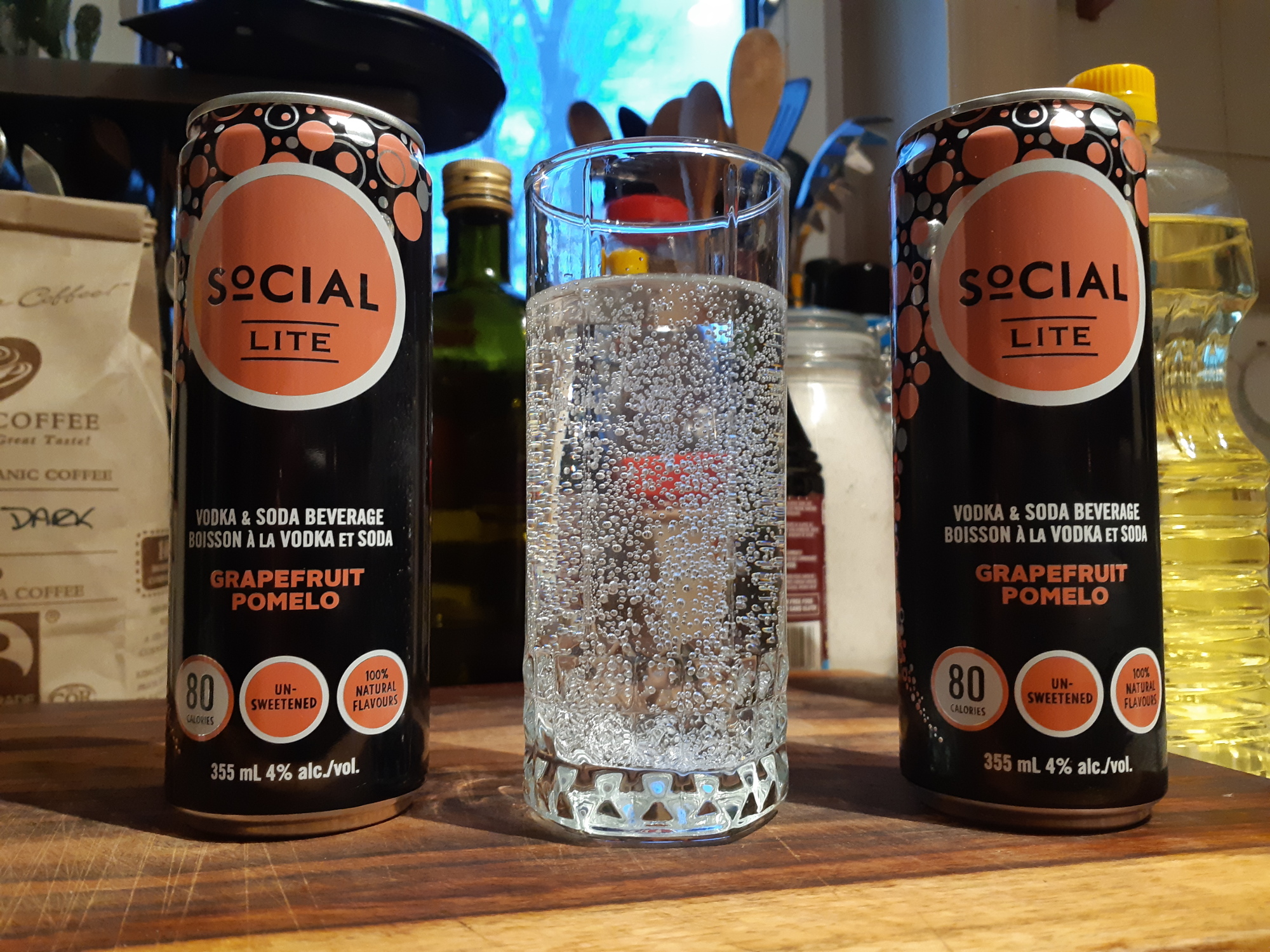 Our good friends at
Social Lite Vodka
are back with a brand new unsweetened cocktail: Grapefruit Pomelo.
We've always been fans of the brand, mainly because they are the first packaged cocktail to go beyond offering super sweet and syrupy mix drinks that seem to be designed for those who want alcohol without actually tasting it. Social Lite drinks are meant to be light, easy to enjoy and not cloyingly sweet in a way to makes you wonder how your teeth aren't falling out as you drink it.
Pomelo is an interesting choice to mix with grapefruit – while they have similar flavour profiles (heck, the word pomelo used to mean grapefruit) the pomelo is a much lighter and more subtle flavour. It makes me think the grapefruit would hide any chance of tasting the pomelo. We shall see if I'm wrong below.
One thing I haven't mentioned in previous reviews of Social Lite is how much I like the can size – it's nice to have something I can enjoy on a hot day without needing to drink a whole pint of it! It's a trend I am seeing breweries follow as well and I love it.
This cocktail sits at a light 4% ABV and can be found at the LCBO for $9.95 for a 4-pack.
Appearance: As always, clear with no head.
Aroma: Early mornings. Hardcore grapefruit, love it. Reminds me of a trip to Florida.
Taste: From can: Much lighter than the smell, light mouth feel. More of the pomelo. Love the simplicity. From glass: Not too much different but allows for more of the grapefruit aroma and a bit more flavour with the wider opening.
Aftertaste: None.
Overall: Perfect for the summer. Have it on a sunny patio or bring it to Hanlan's Point. Great for camping.
Latest posts by Kole McRae
(see all)