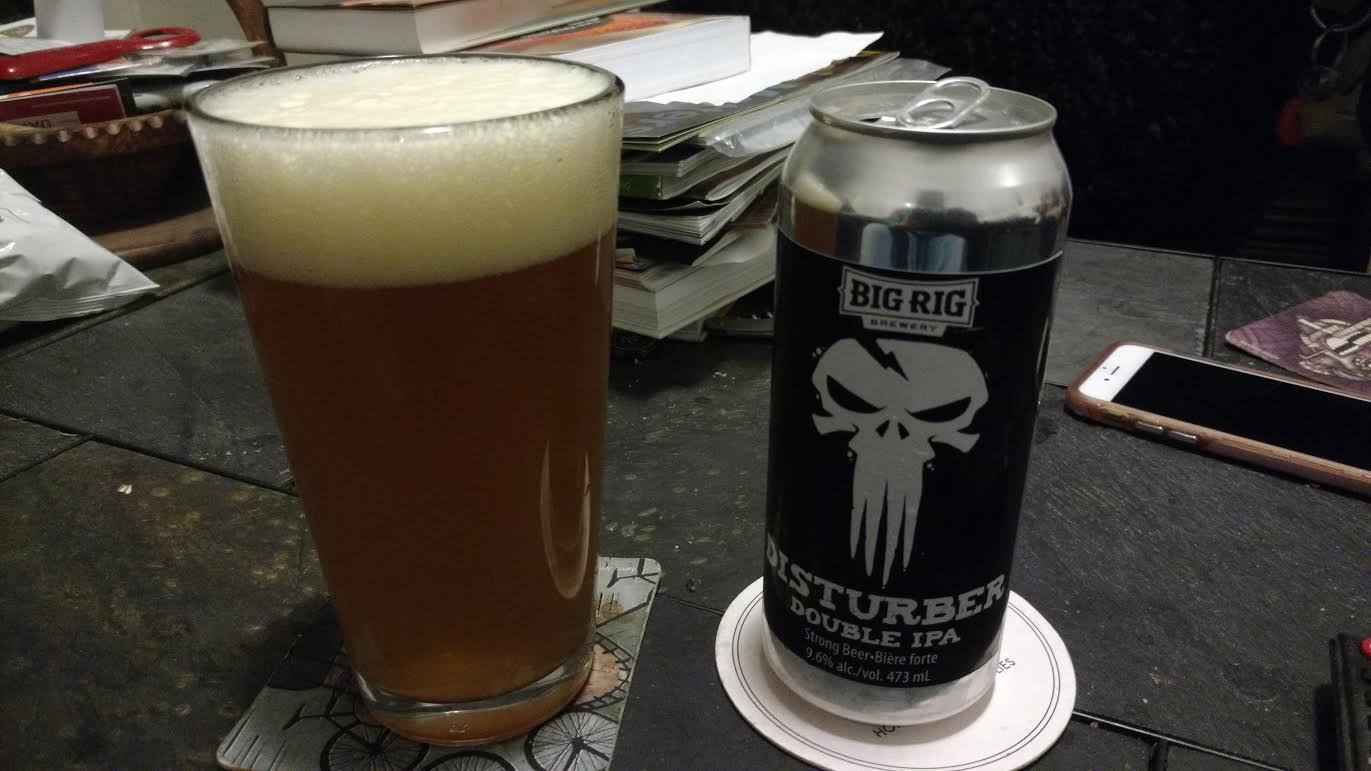 We had a friend stay over recently. She was visiting from Ottawa and as a wonderful kindness she picked up some beer from Big Rig while on the way.
Disturber is a double IPA that they have called a "brother" to their Alpha Bomb IPA but I am unsure if it uses the same hop profile. This thing is a monster on the IBU, hitting 100.
I am kind of proud of the pour you can see in the photo above, damn near perfect!
This beer is only available at the brewery. It sits at a heavy 9.6% ABV. This was given to us by a friend so I am unsure on price.
Appearance: Super hazy and unfiltered. Nice heavy white head that lingers.
Aroma: Pine needles, bark, mango.
Taste: Way fruitier than the smell. Mango and tangerine. Pine sticks to your throat.
Aftertaste: Lingering pine.
Overall: Awesome! Try with fish, chicken or salad.
Latest posts by Kole McRae
(see all)