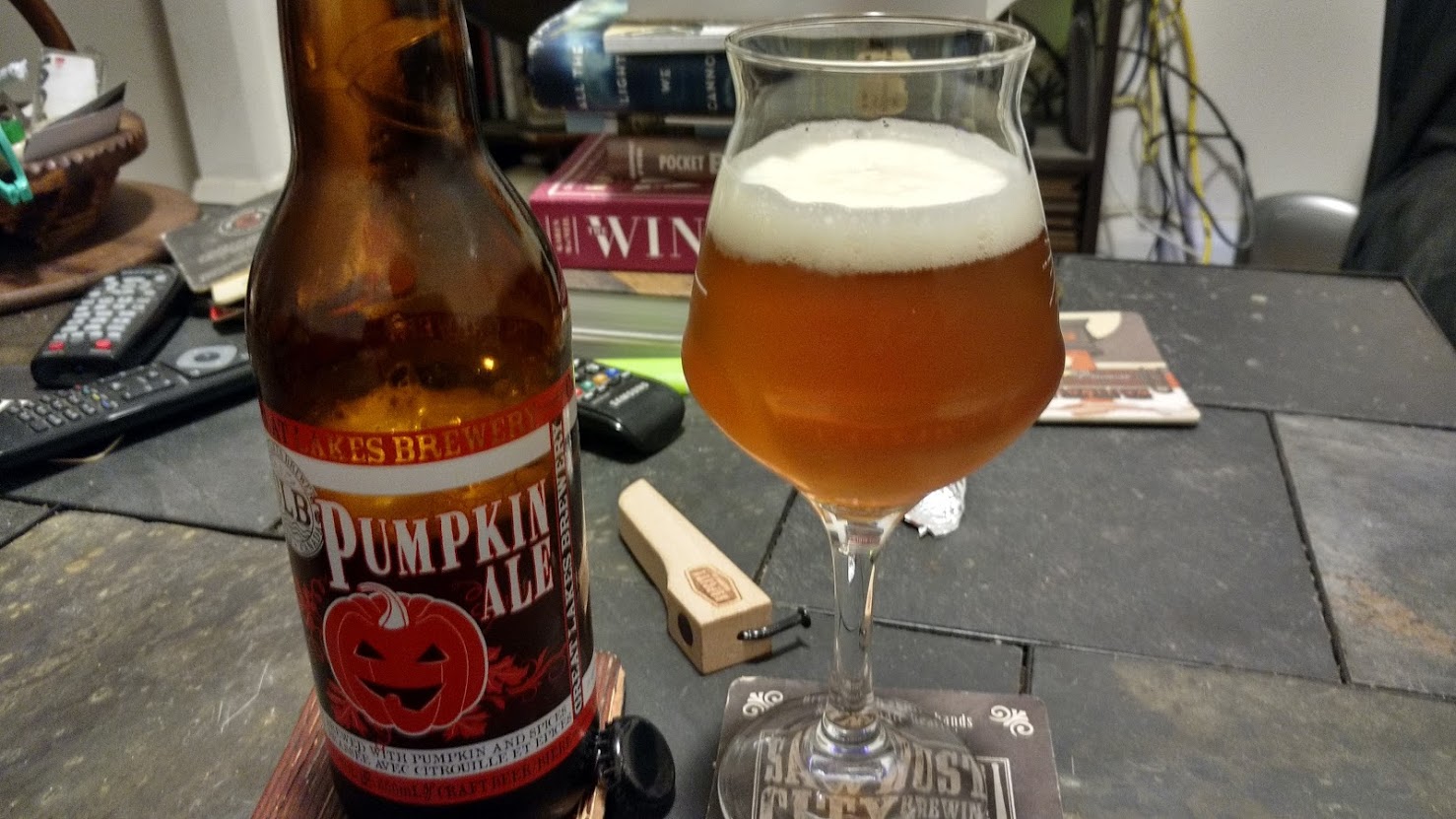 I'm a fan of Great Lakes, mostly for their IPA's. Somehow I have yet to try their pumpkin ale even though it can be found at almost every LCBO there is! This is the season of the pumpkin ale so they will have to do something special to stand out in the crowd.
To be honest my taste buds are getting a bit sick of cloves and cinnamon so I am sorry if that bias comes through in the tasting notes below. I kind of just wish breweries would go a bit more unique with their spice profile.
You can purchase the bottle in the photo for $4.95 and it sits at just 5.5% ABV.
Appearance: Festive orange with snow white head that lasts.
Aroma: Cinnamon and clove as expected.
Taste: yeah so this is your standard pumpkin spice. Cinnamon, clove, nutmeg and the like. Slightly over spiced in my opinion.
Aftertaste: Lingering pumpkin.
Overall: Exactly what you expect. If you love pumpkin spice you'll… oh god. My taste buds are giving up! Too much clove in all these pumpkin beers!
Latest posts by Kole McRae
(see all)